2-3. Double consonants (Sokuon)
A double consonant in Japanese can be sounded out as a short pause or a hissing sound.
An example of a short pause would be, かこ(kako) and かっこ (kakko) The slight pause between か and こ indicates the double consonant.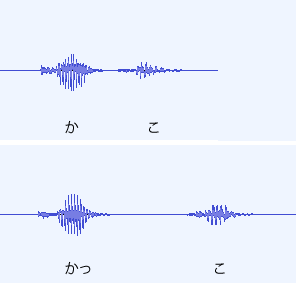 Now, compare あさり(asari) and あっさり(assari). The consonant "s" has a hissing sound which also makes it a double consonant.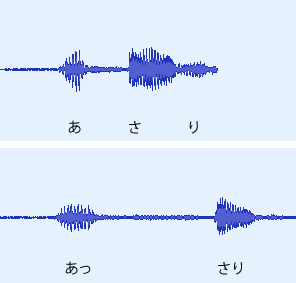 painter/academic department
tinsistence/business trip
Please come./Please cut it.
An incident happened./An experiment happened/was held.